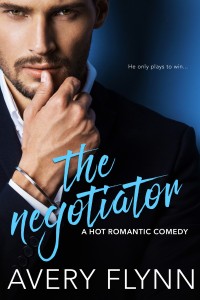 WANTED: PERSONAL BUFFER
Often snarly, workaholic executive seeks "buffer" from annoying outside distractions AKA people. Free spirits with personal boundary issues, excessive quirks, or general squeamishness need not apply. Salary negotiable. Confidentiality required.
Workaholic billionaire Sawyer Carlyle may have joked he needed a "buffer" from their marriage-obsessed mom, but he didn't need a waiting room filled with "candidates" to further distract him. (Thanks, bro.) But when a sexy job applicant shooes his mom and the socialite in tow out of his office, Sawyer sees the genius of the plan. And the woman. In fact, Miss Clover Lee might just get the fastest promotion in history, from buffer to fake fiancé…
This "free-spirit" might look like hot sunshine and lickable rainbows, but she negotiates like a pitbull. Before Sawyer knows what hit him, he's agreed to give up Friday nights for reality tv, his Saturdays for flea markets (why buy junk still baffles him), his Tuesdays and Thursdays for "date nights" (aka panty-losing opportunities if he plays his cards right). And now she wants lavender bath salts and tulips delivered every Monday?
Yup, she's just screwing with him. Good thing she's got this non-negotiatable six-weeks-and-she's-gone rule or Sawyer may have just met this match…
Get a sneak peek at The Negotiator
Amazon   iBooks   Barnes&Noble   Kobo   Goodreads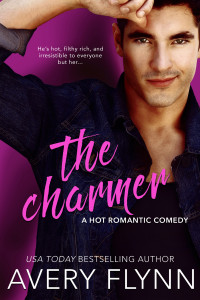 Don't miss the hot new romantic comedy follow-up to the smash hit The Negotiator…
Hot, filthy rich, and usually irresistible, Hudson Carlyle just met the one woman in Harbor City who's immune to his legendary charm. Nerdy ant researcher Felicia Hartigan is the unsexiest dresser ever. She trips over air. And she's in love with totally the wrong man. Hudson can't stop thinking about her.
His regular moves won't work here. He's going to need a new plan, starting with helping her win over the man she thinks she wants. And if in the process she ends up falling for Hudson instead? Even better. Step one, charm her panties off. Step two, repeat step one as frequently as possible.
But what if the famous Carlyle charm finally fails him when he needs it most? Or worse, what if she figures out the one secret he's kept from everyone, including his family, and walks away for good?