Sign up for my newsletter and get the latest book news, sneak peeks and monthly giveaways!
Latest Releases
Looking for your next hot read? Found it!
Go Back
LATEST NEWS
Oh you know you want to check this goodness out!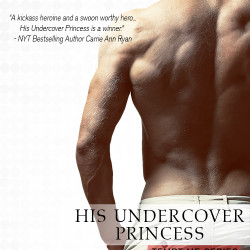 Oh yes! You can add His Undercover Princess to your Goodreads TBR list! This is the first in a new sexy contemporary series that I really hope you love. Here's a little more about it: His Undercover Princess Stylist Elle Olsen lives in fear of someone discovering her secret identity as Princess Eloise. But the[…]
Previous
Next
About Avery Flynn
The sass is strong with this one.
Page-turning romance. Sexy, smart-ass heroes. Kickass heroines.
Hey there! Do you love books? I totally love books. Obviously, we are supposed to be friends. :) I read anything I can get my hands on (with the exception of military history - ugh, total snoozefest) but my reader heart belongs to romance. I love it all from the cozy mystery to the steaming-hot, my-eReader-just-melted erotic romance. I've yet to find a romance sub-genre I don't like and I hope I never do. The books I write fall into the sassy, snarky, fan-yourself-it's-so-hot contemporary and action adventure romance category. If you're looking for a lot of angst, I'm not your girl. But if what you want is a good time with a page-turning romance full of sexy as sin, smart-ass alpha heroes and kickass heroines who know how to stand on their own two feet and knock the bad guys off theirs, then I am your girl. The promise I make all my readers is that when you get done with one of my books, you'll not only have the happily-ever-after sigh, you'll be grinning your face off too.
Get in touch
I love hearing from readers. Drop me a note!