Coming Soon
Make me up (killer Style 3)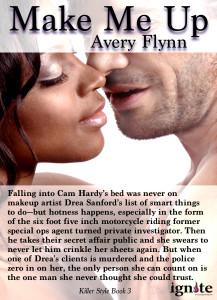 Murder, mayhem and makeup. 
Panty dropper, knee knocker and all-around-good time Cam Hardy leaves a trail of broken hearts wherever he goes. His lady killer reputation never bothered the private investigator until he met Drea Sanford. Getting the tough as nails make up artist in his bed proved to be the easy part. It's keeping her there that's harder than any of the special ops missions he's run in South America.
Falling into Harbor City's modern day Casanova's bed was never on Drea's list of smart things to do—but hotness happens, especially in the form of the six-foot-five-inch motorcycle riding Cam. When he takes their secret affair public, she swears to never let him crinkle her sheets again. But when one of Drea's clients is murdered and the police zero in on her, the only person she can count on is the one man she never thought she could trust.
Coming February 2015
Red (Fairy True Book 2)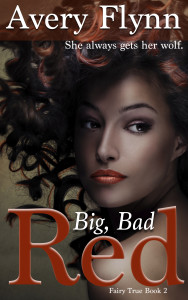 There's nothing little or naive about this Red Riding Hood. She runs the biggest fencing operation for fairytale treasures out of the back of Granny's Pub. But when she comes into possession of the Caladbolg sword things get hairy–as in werewolf hairy. Liam MacTire is determined to do whatever it takes to recover the sword stolen from his family generations ago, but his plans change when Red touches the sword and ignites a powerful love spell. Breaking the spell means the end of the MacTire family, but how can he convince the woman determined to ditch him that there's more to him than howling at the moon.
Coming March 2015