I think it's safe to say times are weird right now, and not the fun, quirky kind of weird we all enjoy from time to time. No, it's the kind of weird that says, "I bought a week's worth of snacks and I stress-ate all of it in 12 hours, now what am I supposed to do?" Well, I can't do much to help you with your snack portion control but I can offer you some fun, FREE reads to indulge in while you pass the time. Consider this a little offering to keep your brain busy while we all try to flatten the curve! For a limited time, Entangled has made not one, not two but THREE of my books FREE!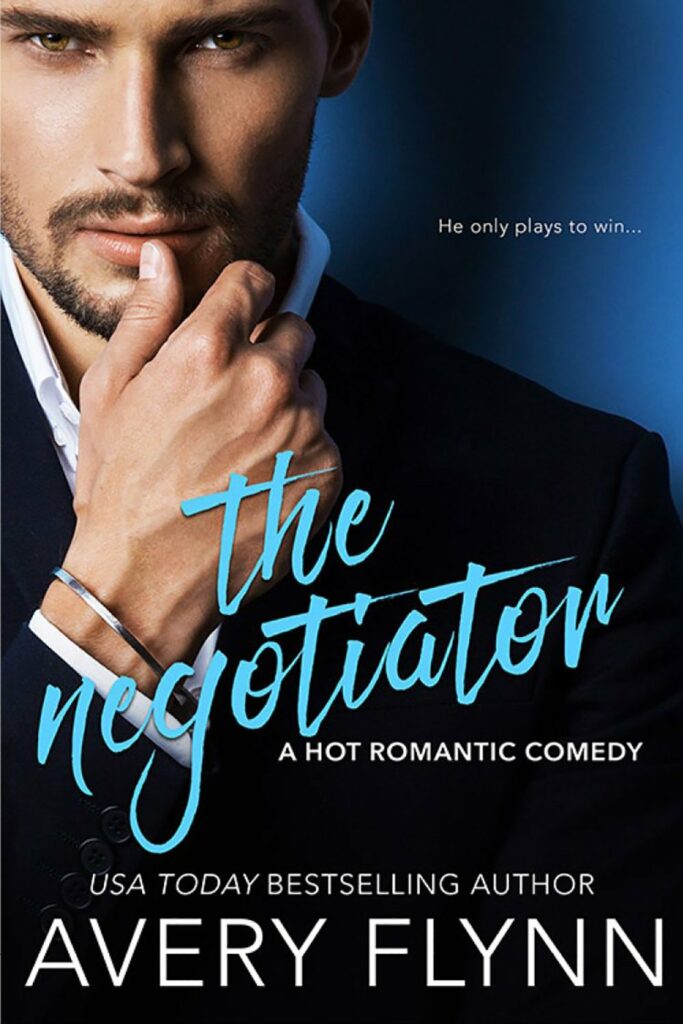 THE NEGOTIATOR (Harbor City #1)
Often snarly, workaholic executive seeks "buffer" from annoying outside distractions AKA people. Free spirits with personal boundary issues, excessive quirks, or general squeamishness need not apply. Salary negotiable. Confidentiality required.
Workaholic billionaire Sawyer Carlyle may have joked he needed a "buffer" from their marriage-obsessed mom, but he didn't need a waiting room filled with "candidates" to further distract him. (Thanks, bro.) But when a sexy job applicant shooes his mom and the socialite in tow out of his office, Sawyer sees the genius of the plan. And the woman. In fact, Miss Clover Lee might just get the fastest promotion in history, from buffer to fake fiancé…
This "free-spirit" might look like hot sunshine and lickable rainbows, but she negotiates like a pitbull. Before Sawyer knows what hit him, he's agreed to give up Friday nights for reality tv, his Saturdays for flea markets (why buy junk still baffles him), his Tuesdays and Thursdays for "date nights" (aka panty-losing opportunities if he plays his cards right). And now she wants lavender bath salts and tulips delivered every Monday?
Yup, she's just screwing with him. Good thing she's got this non-negotiatable six-weeks-and-she's-gone rule or Sawyer may have just met his match…
Amazon * Nook * Kobo* Apple Books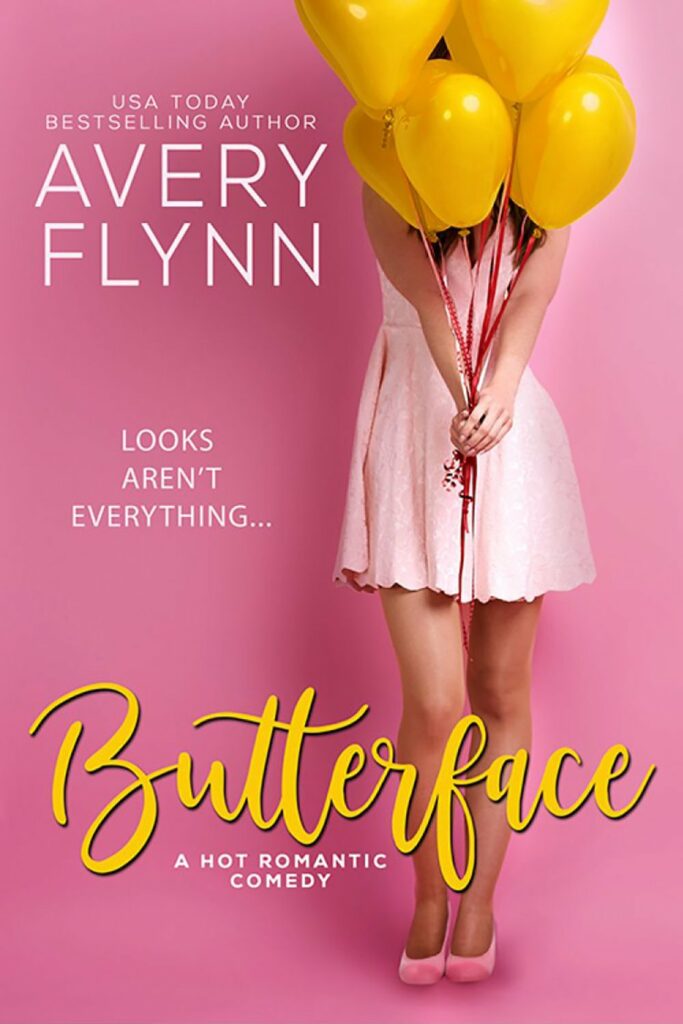 It's true. I'm not what most people would call "pretty" and, well, high school was rough. Fast forward ten years and life is good…
Until a bunch of jerks think it's hilarious to put the "butterface" (AKA me) on a wedding Kiss Cam with the hottest guy ever—and that old humiliation hits hard.
I recognize him immediately. The sexiest cop in Waterbury and totally out of my league.
But then he kisses me. And we totally forget the room, the crowd, everything.
Then he tells everyone we've been dating for months.
Soon everything starts to feel too real, from adorable fights over "necessary" tools to fix my broken porch to surviving a free-for-all dinner with his six siblings to picking up where our last kiss left off.
But there's something he's not telling me about why he's really hanging around, and I'm pretty sure it has to do with my mob-connected brothers.
Because this is not a make-over story, and Cinderella is only a fairy tale…
Amazon * Nook * Kobo * Apple Books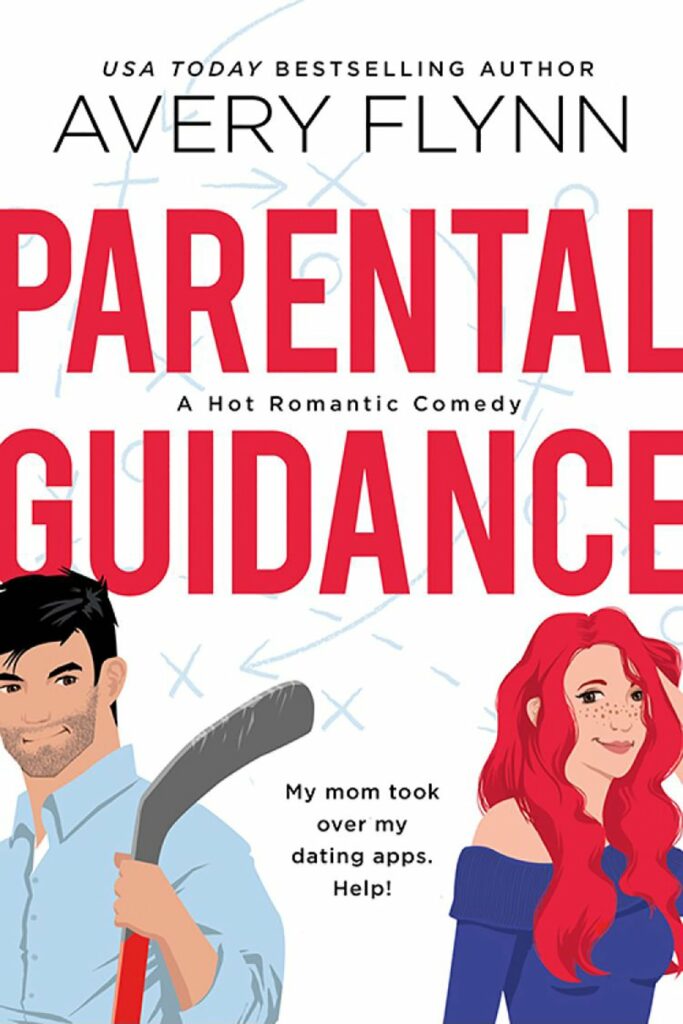 PARENTAL GUIDANCE (Ice Knights #1)
It wasn't me.
It was my team.
But as almost co-captain I raised my hand to fix it.
Never imagined they'd arrange a PR stunt to make me look like Mr. Right to someone my mom picks out on some new dating app.
Then my salvation walks into the restaurant.
Zara Ambrose.
The five-foot-nothing redhead with more freckles than inches that I convinced to go on five dates with me for all the world to see.
She's got her own reasons for our set up–and her own rules.
But somewhere between the couples' obstacle course, wrestling matches with her Great Dane, and fights over mashed potatoes, Zara went from means-to-an-end to something so much more.
What happens when you start to fall for the one girl you can't have…on live TV?
Amazon * Nook * Kobo * Apple Books